San Diego
---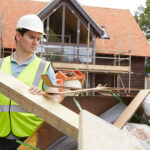 EcoVida is a trash and recycling service in San Diego. We handle solid waste and recycling issues for businesses as well as residential construction projects. If your business has trash and recycling needs, we can help. We can perform an audit of your current waste management company to show you where we can save you money. This service is absolutely free of charge. Our Trash and Recycling Service in San Diego Solid Waste Removal Single Stream Recycling Service Organic Waste Recycling Construction Trash and LEED Recycling Construction Dumpster Rental Front Load Dumpster Rental
Read More....
---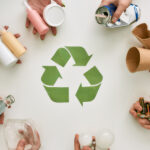 Are you looking for recycling services in San Diego? EcoVida Waste Management is a full service recycling and waste management company in La Jolla, just minutes from San Diego. Our recycling services include single stream recycling and organic waste recycling. Recycling is becoming a major factor in overall waste stream management. We can see how effective your current practices are, and review new opportunities. Our knowledge of available markets for recycling, labor, equipment, and compliance, is extensive due to our experience in initiating recycling programs with other facilities. Look to EcoVida Waste Management for […]
Read More....
---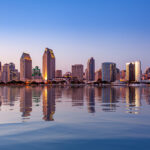 EcoVida Waste is a waste management consulting service in San Diego, CA. We specialize in reviewing your current waste management services, auditing waste removal invoices and keeping you in compliance with municipal, state and federal regulations. Many companies are stuck in their current waste management contracts simply because they don't know when their contract renews. EcoVida will help you to become a free agent and take advantage of shopping prices on your waste removal and recycling needs
Read More....
---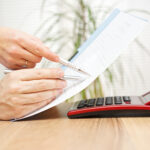 EcoVida Waste Management provides waste invoice auditing services to clients in San Diego and throughout the country. Waste invoice audits are important because they can uncover billing mistakes, overcharges and hidden price increases. We compare your monthly invoices with your agreed upon contract to find areas where your waste management provider has violated the contract and owes your a refund or credit. We also will review your current waste management and waste removal contract to make sure you are getting a fair shake.
Read More....
---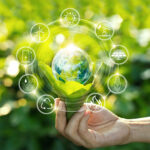 A quick search for San Diego Waste Management Companies will find a number of players in the San Diego area. EcoVida Comprehensive Waste Management is a new waste management and recycling company based in La Jolla. Our company provides a number of commercial waste management services including: San Diego Commercial Dumpster Rental San Diego Commercial Solid Waste Removal San Diego Single Stream Recycling Construction & Leed Recycling Electronics Recycling In addition to these waste removal services we also supply a number of waste consulting services to help businesses save money. These consulting services include: Waste […]
Read More....
---